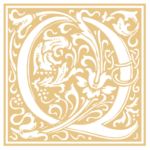 Dear Professor Arguelles,
I have been watching your YouTube channel and have become am a fan. I have had a love of languages for most of my life (I am now 51 years old), but have not have the confidence to learn. I was born in Montreal Quebec and grew up in an English-speaking household with my mother the only member that speaks fluent French. I was never able to be able to get fluent in French. I want to change that. I do want learn many new languages including the language of my homeland.
The other language I have started to learn now is Greek. This is because I have had a love affair with Greece since my youth. I have never been there, but I do plan on going next year and have been thinking of eventually moving there. I am writing to get your opinion of the best Greek language learning resources. Currently I have purchased a couple of books in the Teach yourself series (Read & Write Greek Script & Complete Greek) and I watch the Greekpod101 channel on YouTube. I looked on the Assimil site and see they do not have Greek product that are written in English. What resources would you recommend for me, or are the Teach yourself good to stay with? Thank you for your time.
Philip Kirby
Canada
---
My reply: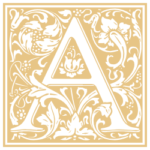 Dear Mr. Kirby,
Thank you for writing and please forgive the delayed response. My language laboratory is currently not all on display but largely boxed up, and, as you know, I have been actively trying to start up my virtual academy. I am excited about the new possibilities that virtual interaction via Zoom and other such platforms offers, but nonetheless, letters such as yours make me yearn to have a brick-and-mortar base as well. For though I can tell you about many wonderful resources for Modern Greek, it would be ideal if someone like you could come browse my shelves and see for yourself.
Modern Greek is actually a language that, if I could pursue my own path of the polyglot over again, I would devote far more time to precisely because there are so many gems to study it with. Yes, Assimil would be my first suggestion, particularly as they have several different generations of it, but if you need something with an English base, that will not be much help to you. Luckily, there are many other books out there that do have an English base. Many of them are indubitably dated in terms of language, but as you already some up-to-date resources (Teach Yourself and GreekPod), if you rely up these as being the base for pronunciation, you can also very profitably used the didactic resources of some older books that you may very well be able to track down on Alibris, AbeBooks, etc.
First of all, if you want to use an Assimil-like approach, you can do this if you get your hands on either or ideally both the Linguaphone Institute's Modern Greek Course and The Cortina Method Conversational Modern Greek in 20 Lessons. Like Assimil, both have the recordings entirely in Greek, and while the former has separate books for the Greek dialogues and their English translations, the latter has bilingual text columns.
Secondly, for a good portion of the 20th century, a man named George C. Divry published many volumes for the study of Modern Greek. I have in hand his Greek Made Easy, which presents material in bilingual columns, and his Greek Stories, simplified retellings of both Classical myths and Biblical stories. These were all published by his own press, D.C. Divry, Inc. with multiple dates of issue.
The last mentioned is obviously for when you get more advanced, and likewise there are two Modern Greek Readers, Volume I Language and Civilization, and Volume II Introduction to Literature, both by Anne Farmakides (Yale University Press). These are the friendliest readers that I have ever seen in any language as all the new words are identified by number and the definition is provided right to the side of the text. Indeed, she provided the same format for a number of major literary works, all published by McGill University Press, that you can look forward to in the future.
In a similar vein, there is Readings in Modern Greek Literature (for Intermediate and Advanced Students of Modern Greek and Others Interested in Modern Greek Literature but Lacking the Vocabulary to Understand it), by Helen Dendrinou Kolias (Caratzas, 2000).
I hope that you are able to track some of these down now that you have the leads to them. Thank you for giving me the opportunity to go through my resource library and pull these out again. It is very tempting to plunge into them myself! If there is one thing that lures a polyglot's heart, it is well-designed didactic material, and everything that I just listed is rich and intelligent in design. I really think that Modern Greek is particularly well-endowed for a language of its size.
Best of luck to you in your studies!
With best regards,
Alexander Arguelles