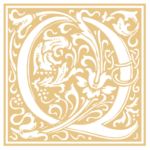 Dear Professor Arguelles,
I am very pleased to have discovered this forum, and I have found the advice of yourself and many others to be incredibly helpful.
I would very much appreciate your advice on how I can be most successful in attaining my language learning goals. I will introduce myself; providing you with a history of my language studies, what I plan to learn in the future and how I plan to go about it.
My name is Selina Wyma and I am currently 26 years old. I grew up in an English speaking family in London and showed little to no interest in learning a language until the age of 23.
The first language I decided to learn was Spanish. I had fallen in love with the country and the culture and I despised being one of those British tourists who speak no Spanish and never venture further than the resort. I spent 6 months studying independently using Pimsleur and Platiquemos. I then moved to Madrid for a year to teach English and at the end of 2007 I passed the DELE Superior.
I have been back in London for the past 6 months and have been devoting much of my time to the study of Russian. I have used Pimsleur and Michel Thomas, and I am currently working my way through the Princeton course. I would consider myself to be at an intermediate level at this point in time. In one month I will be taking up a teaching position in St Petersburg. I plan on staying for one year. Outside of work (which will obviously be conducted in English) I plan on completely immersing myself in Russian with the goal of passing TORFL level 3 by the end of my stay.
My passion for languages comes simply from wishing to experience other cultures in a way that can only be possible by speaking their language and living amongst them. I plan on travelling the world for the next seven or eight years, teaching English and immersing myself in many different cultures and languages.
As well as Spanish and Russian I wish to speak Arabic, Japanese, French and Brazilian Portuguese.
I believe that in order to learn Arabic and Japanese to an advanced level I would need to spend 2 years immersed in each of these languages. However I believe that one year would be sufficient for French and Brazilian. Do you agree with this? Are there any of these languages that you believe would require more time in order to attain advanced fluency?
Whilst living in a particular country I will also be actively studying that countries language using programs such as FSI, Pimsleur, Michel Thomas and Assimil on a daily basis.
I would appreciate your thoughts on whether or not it would be possible for me to attain fluency in all of these languages within the given time frame.
I would also be interested to know if you believe there is any particular order that I should learn these languages in order to obtain optimal results.
I appreciate your time spent reading this post and I eagerly await a response.
Kind regards,
Selina Wyma
27 October 2008
---
My reply: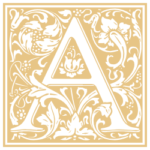 Dear Ms. Wyma:
Thank you for your letter.
Your plan of traveling the world to learn languages sounds designed to turn you into the Alphonse Chérel of the next generation!
In principle, there is no reason why you should not be able to build a solid foundation and respectable real abilities in four more languages over the next seven or eight years. However, as time goes by you will have to confront the problem of maintenance. Learning languages is one thing, but keeping them up is another issue altogether, particularly under the circumstances you describe of seeking to completely immerse yourself in a number of them in sequence. You should develop a better idea of the nature of this challenge in a few months when you are in Russia, teaching English, trying to focus intensely upon mastering Russian, and still yet budgeting time for your Spanish. You will need to get very good at this balancing act if you want to not only learn but also retain what you have learned.
You describe following the same path for Russian that you did for Spanish, and it sounds as if you are well on your way. However, you did not mention anything about your subjective experience of learning this comparatively less similar language.
In terms of the relative difficulty of languages and the time it will take you to learn them – have you looked at any charts of the numbers of hours required for various classes of languages produced by government agencies in their training centers (I believe I quoted those of the US FSI in the "time management" thread in this room)? Those numbers are there for a reason, and the experience of learning a language like Arabic and Japanese is going to be utterly different from that of learning Spanish. You can certainly accomplish a great deal in 2 years, but even without know exactly what you mean by "advanced fluency," I doubt that is within anybody's reach. There is only so much that even intensively concentrated study can bring; true experience always takes time, in this case, many years.
For optimal results with your target languages, I would recommend French next after Russian, then Portuguese, as you should indeed be able to replicate your Spanish experience more and more easily with them. This will not only give you the satisfaction of having attained your goals, but also the hands-on know-how experience of learning languages that should facilitate your studies of Arabic and Japanese when you turn to them. If you were to do these first, then you might not get to French and Portuguese within the seven or eight year time frame that you propose.
I think the true key to your success is to consciously work towards a paradigm shift in what seems to be your conception of what it means to learn a language. They are not task-like skills that you can master and have forever, like learning how to swim or drive a car, but rather, in a very real sense, living entities with whom you must foster and maintain a relationship.
So yes, before the decade is out you get relationships going with all your languages, but again, the main task will be maintaining those you have already learned while you concentrate upon the new ones. If you can do that, then you will have built six enriching friendships that you can nurture for the rest of your life.
Wishing you great success in the marvelous voyage of exploration that lies before you,
Alexander Arguelles
03 November 2008